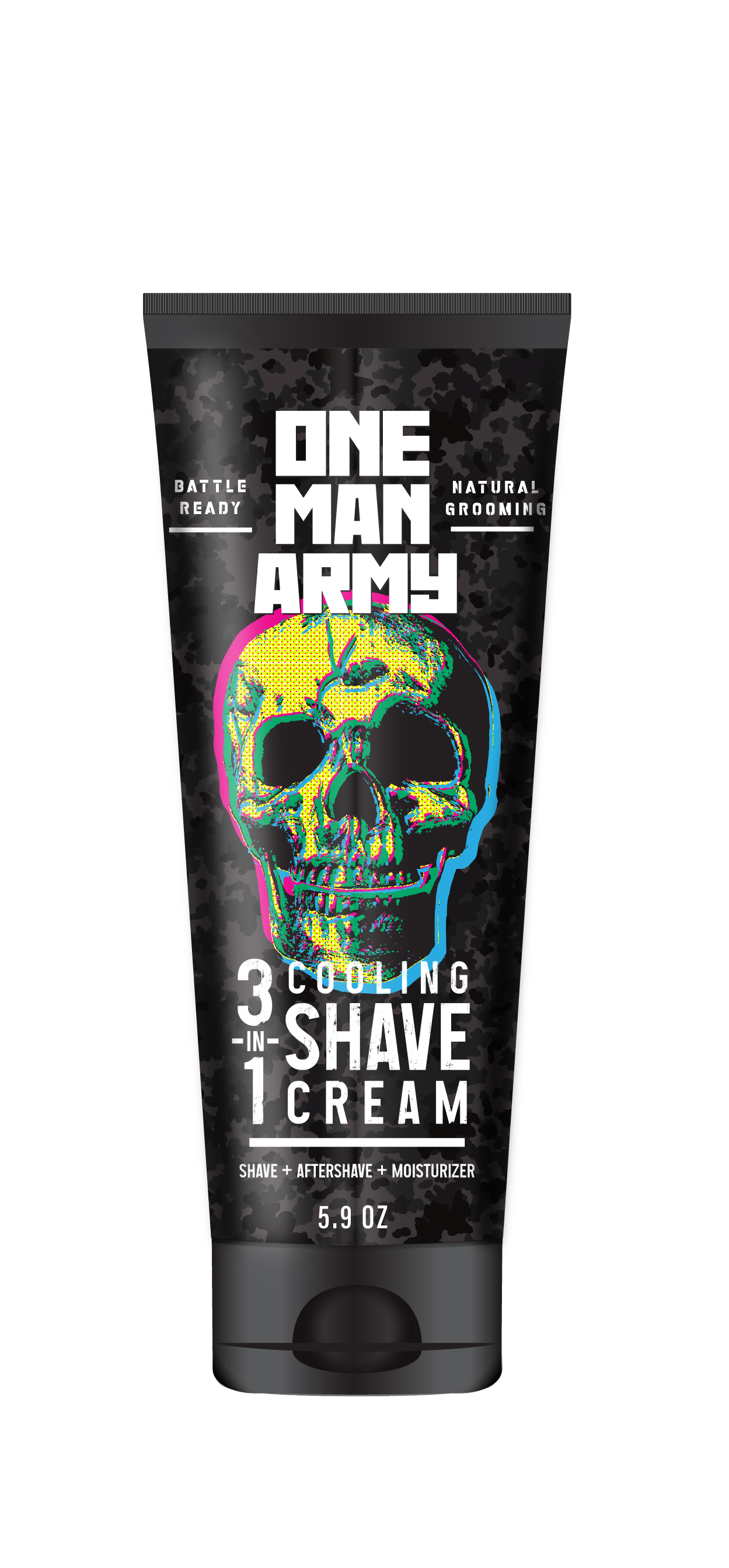 Your morning shave has been smoother. Our proprietary blend of lightweight oils, witch hazel mushroom extracts, algae and caffeine work together to provide a revolutionary glide, cooling aftershave effect and a lightweight moisturizing finish.
This ultra-light, intensely hydrating facial moisturizer replenishes your skin with key anti-aging ingredients:
Hyaluronic Acid helps to rehydrate dry, thirsty, aging skin while anti-oxidant-rich Green Tea along with enriching Vitamins C-Ester, A and E help to soften and smooth skin for a youthful appearance.
Macadamia Nut Seed Oil are perfect for all skin types as it helps to balance and regulate the skin's oil production without clogging pores.
Caffeine, topically applied to skin, can constrict the blood vessels and help reduce inflammation. It also tightens and brightens the skin, reducing wrinkles.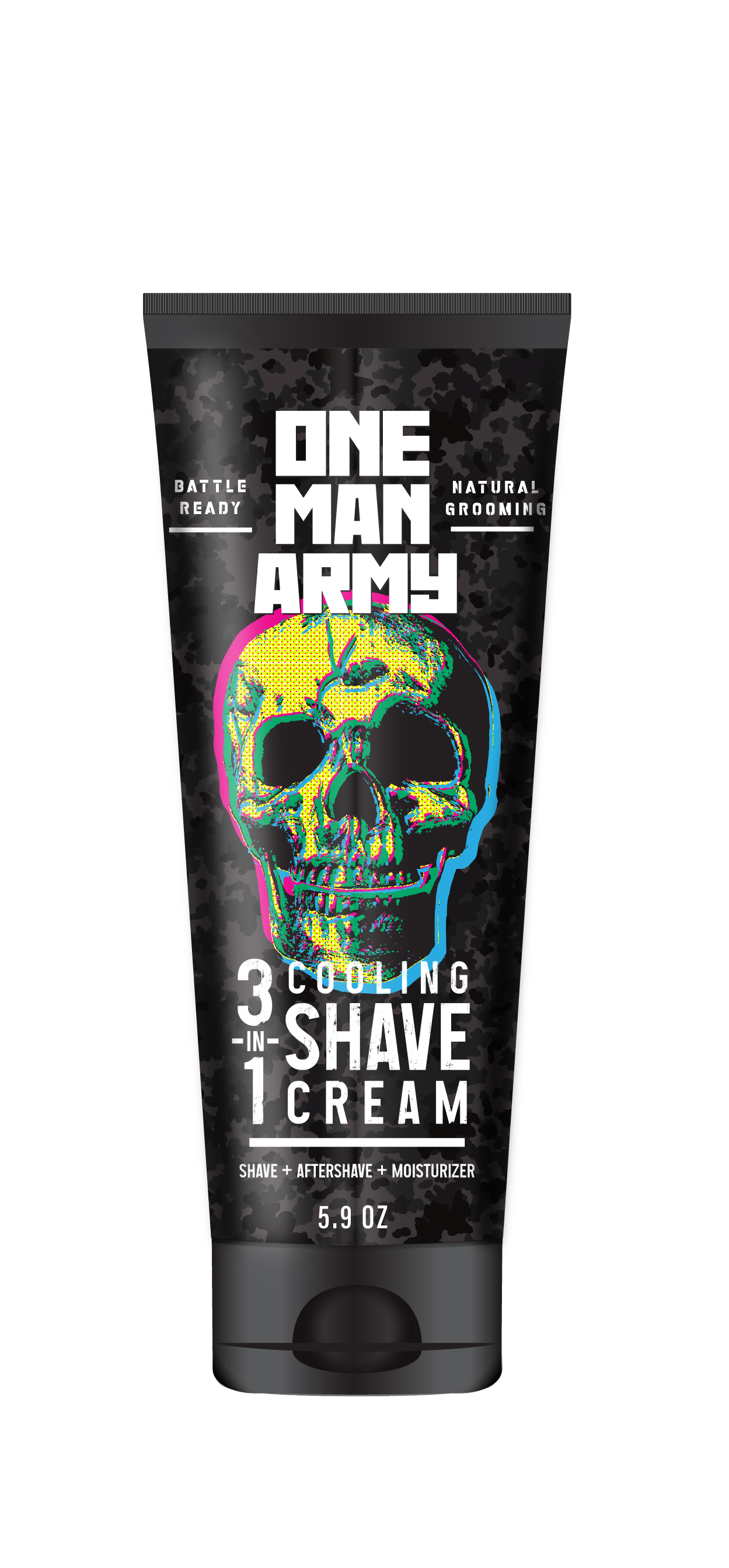 ONE MAN ARMY - 3 IN 1 SHAVE CREAM
Sale price

$12.00
Regular price
Choose options